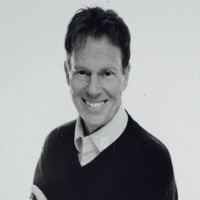 .@MarkBroadie shares how elite players distinguish themselves from average players on 150 - 200 yard approach shots: https://t.co/OJhNeYO79e
From 150 to 200 yards out, Tour players hit the green 71% of the time. 15-handicappers hit the green an average of 22% (via @MarkBroadie).
BIO & CERTIFICATIONS




Areas of Focus:
Putting
Short Game
Full Swing
Bunker Play
Fundamentals
Jr. Golf
Women's Golf
Mental Game
Competitive Golf
Since 1982 Golf professional
Clubs stationed at: Pleasington England, Kristianstad Sweden, Sunningdale England, Dubai Creek UAE, GCC Seddiner See Berlin.
Based in GCC Seddiner See since 1997.
Read more...
PRICING
Single Rates
| Golfer Type | Lesson Type | Duration | Price |
| --- | --- | --- | --- |
| Adult | Private / Semi-Private | 60min | $75 |
| Junior | Private / Semi-Private | 60min | $50 |
Gcc Seddiner See
Zum Weiher 44
Michendorf, Berlin & Brandenburg

SOCIAL FEED Posts from GolfMDs